Grutte grutte Cast Iron Gate Valve
Produkt Detail
Produkt Tags
Wat is Gietizeren Gate Valve fan grutte grutte?
Grutte grutte Cast Iron Gate Valve wurdt in soad brûkt de haadline fan wetterfoarsjenning, wetteryndustry, wetterfoarsjenning en ôfwettering, ôffalwettersuvering, stedswetterfoarsjenning.
Metaal sitten mei messing, brûns, en roestfrij stiel dichtringen.
Sawol net-opkommende stem as Rising stem binne beskikber.
Main leveransier foar Sineeske wetterwurkprojekten.
maatwurk produksje neffens de arbeidsbetingsten.
Extension stem is beskikber op oanfraach.
Ferskate soarten operaasje beskikber op oanfraach.
Haadfunksjes fan NORTECH Grutte grutte Cast Iron Gate Valve?
NORTECH Grutte grutte Cast Iron Gate Valve biede de ultime yn betroubere tsjinst wêr't minimale drukfal wichtich is.
1) Binnen skroef en net-opkommende stammen, dy't yn deselde posysje bliuwe, of it fentyl iepen of sletten is.it koe brûkt wurde ûndergrûns, of as de romte is beheind.diameter oant DN1600.

2) Bûten skroef en York (OS&Y), opkommende stammen lift as it fentyl iepenet en leger as it fentyl slút om in fisuele yndikaasje te jaan oft de stream oan of út is.De stam is isolearre fan it proses media foar in langere libbensdoer as kleppen mei in nonrising stem.Diameter oant DN1200
Standert EN1171,BS5163,DIN3352,
1) flens PN6/PN10/PN16, BS10 tafel D/E/F, RF en FF

2) E

elk fentyl is hydrostatysk hifke neffens BS EN 12266-1: 2003/BS6755/ISO5208
Standert MSS-SP70
1) Flens ASME B16.47,AWWA

2) Elk fentyl wurdt hydrostatysk hifke oan API598/ISO5208
Spesjaliteit foar grutte izeren poarte kleppen.
1) Valve sitring en wigring binne ûntwurpen mei tong en groef, sûnder welding.

2) liedingkanaal is ûntworpen mei horizontale ynstallaasje (op oanfraach)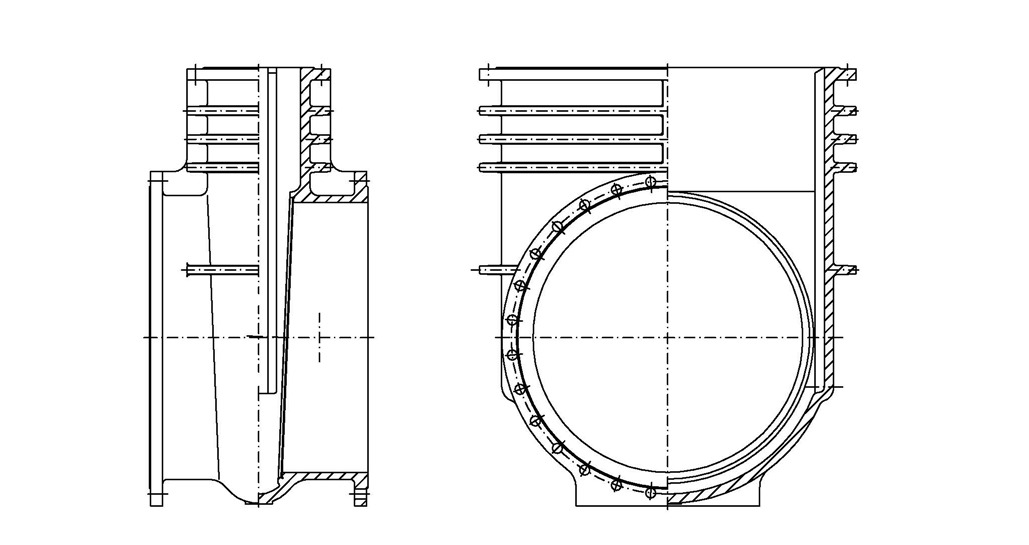 Lichaam fan grutte poarte klep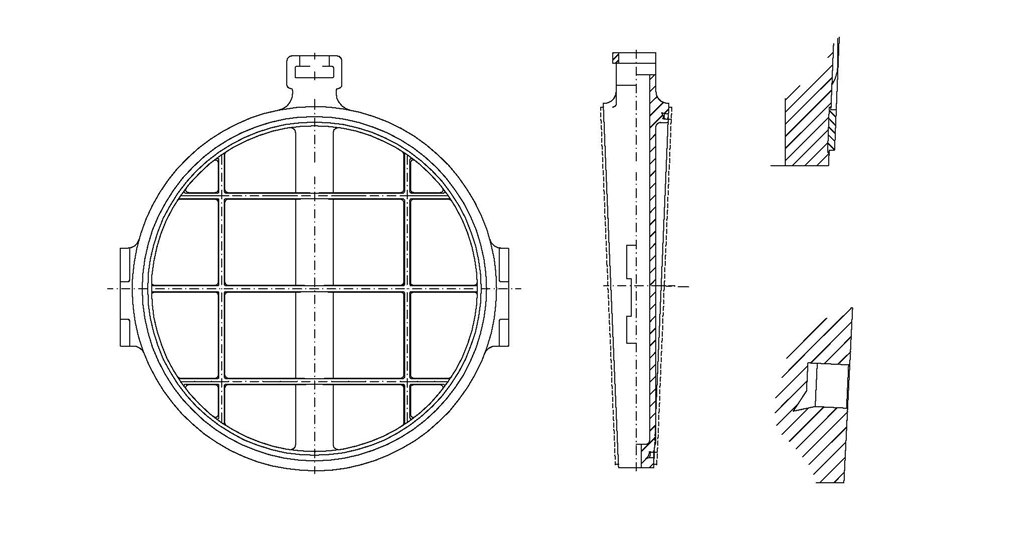 Wedge fan grutte grutte poarte klep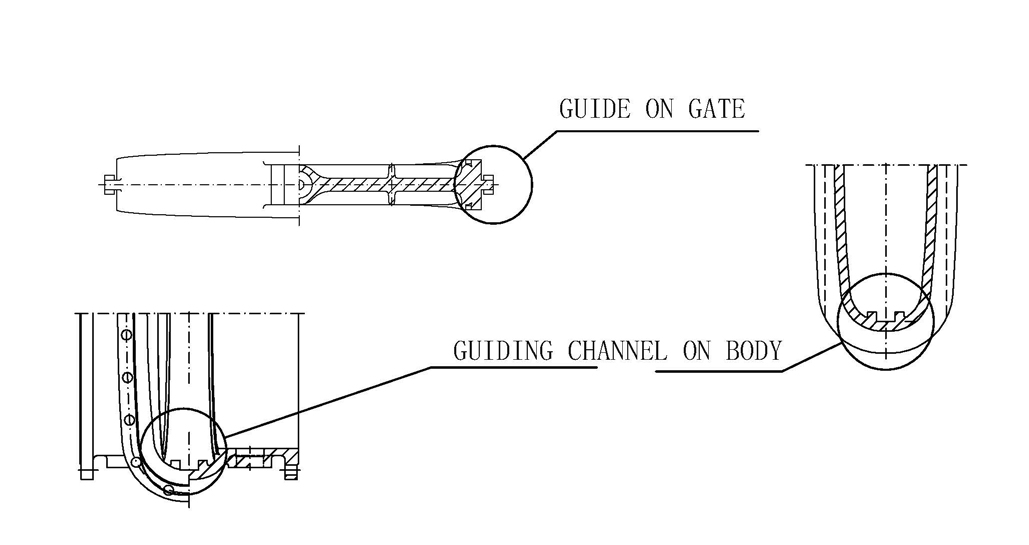 Struktuer fan grutte poarte fentyl foar horizontale ynstallaasje
Technyske spesifikaasjes fan NORTECH Grutte grutte Cast Iron Gate Valve?
Spesifikaasjes:
| | |
| --- | --- |
| Untwerp en produksje | DIN3352 F4/F5, EN1074-2/BS5163/MSS-SP70/AWWA C500 |
| Each yn each | DIN3202/EN558-1/BS5163/ANSI B16.10 |
| Druk wurdearring | PN6-10-16, Klasse 125-150 |
| Flange ein | EN1092-2 PN6-10-16, BS10 Talbe DEF, ASME B16.47/AWWA |
| Grutte (opkommende stam) | DN700-DN1200 |
| Grutte (net-opkommende stam) | DN700-DN1800 |
| Body, wig en motorkap | Duktiel izer GGG40/GGG50/A536-60-40-12/60-40-18 |
| Sitring / wigring | Gielkoper / Brûns / 2Cr13 / SS304 / SS316 |
| Operaasje | Handwiel, Worm Gear, Elektryske actuator |
| Oanfraach | Wettersuvering, riolearring, stedswetterfoarsjenning, ensfh |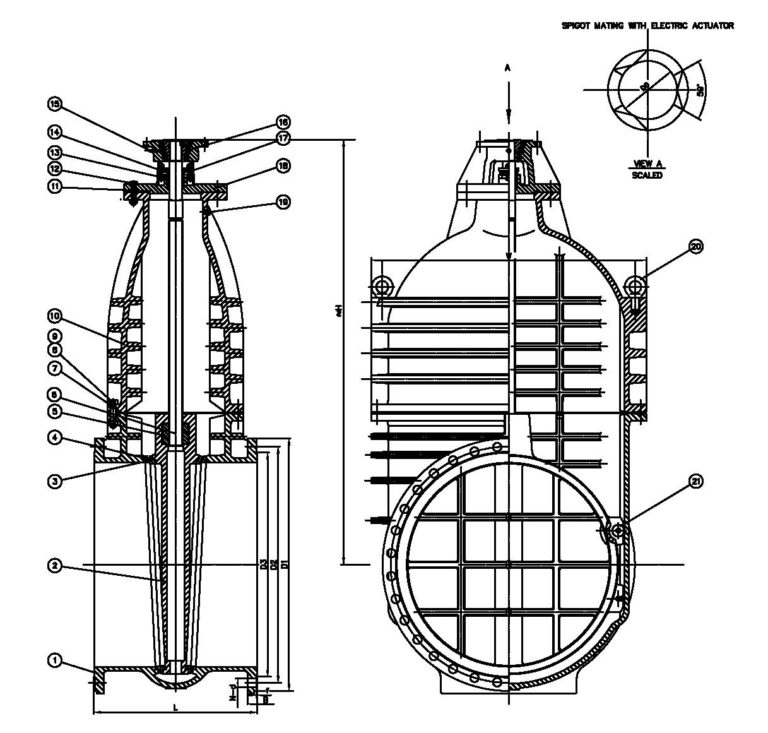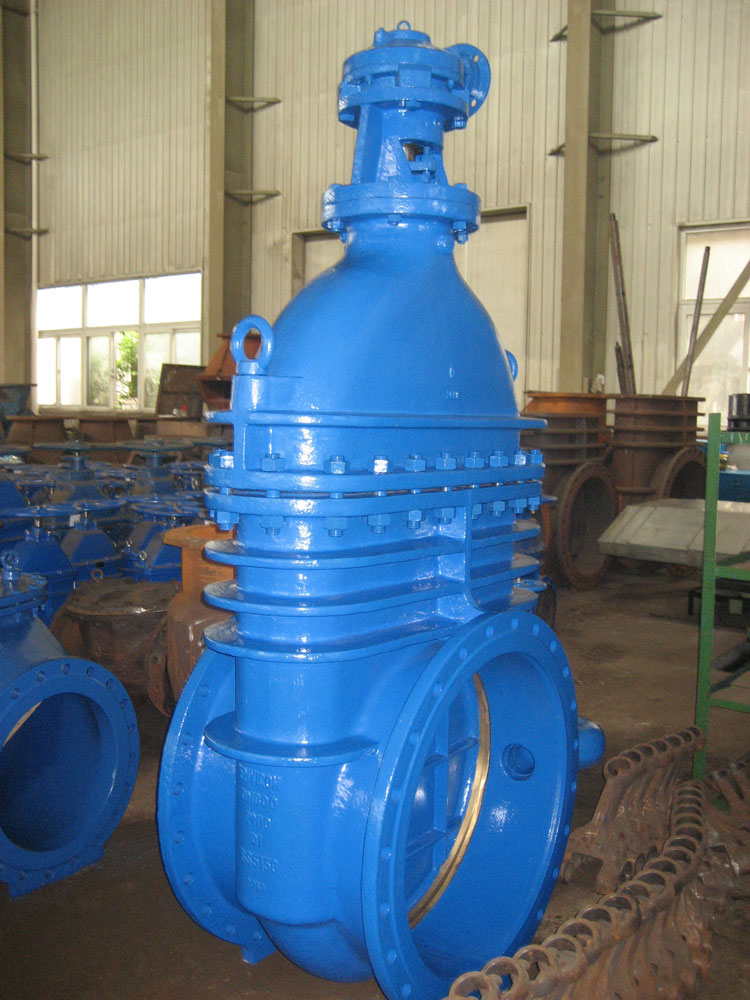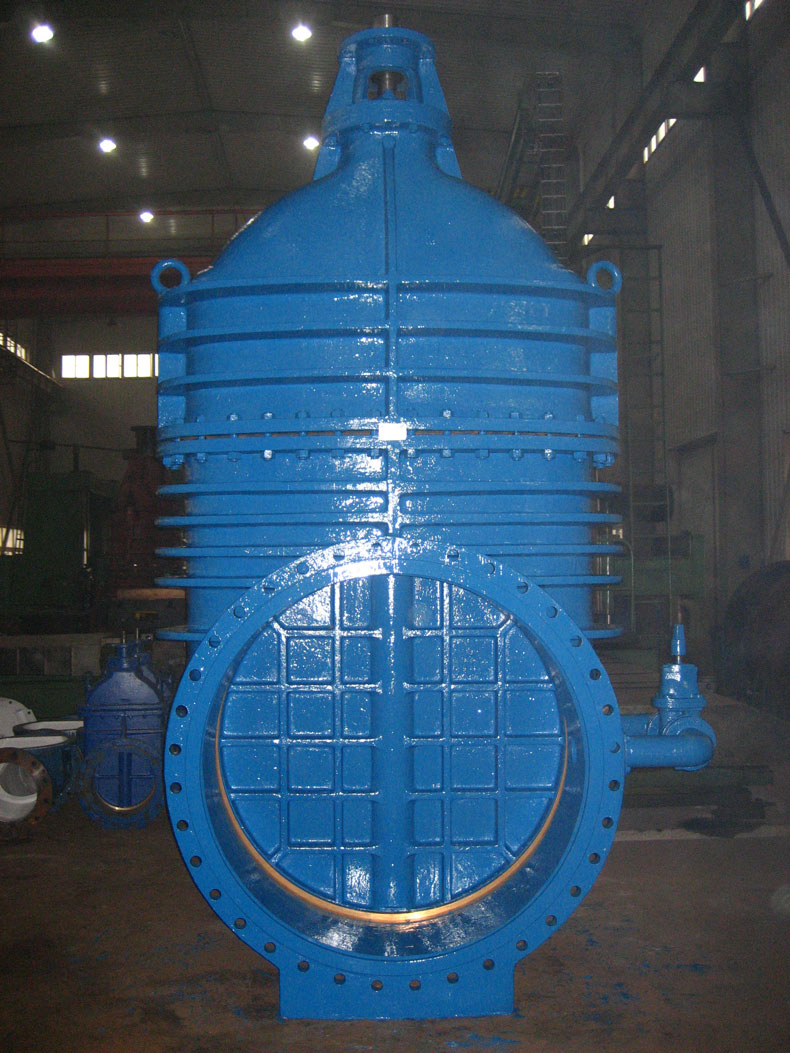 Tapassing fan NORTECH grutte grutte getten izer poarte kleppen
Grutte grutte Cast Iron Gate Valvewurde in protte brûkt yn stedswetterfoarsjenning haadline, rioelwettersuvering, bousektor, petroleumpipeline, gemyske yndustry, fiedingsindustry, sûkerfabryk, farmaseutyske yndustry, tekstylyndustry, enerzjysektor, skipsbou, metallurgyske yndustry, enerzjysysteem en oare floeibere liedingen as regulator of cut-off apparatuer.
---
Folgjende:
Industrial Valve Flange Hard Seal Ductile Iron Gate Valve Whole Sale China fabryk Supplier
---