Produkt Detail
Produkt Tags
Wat is de API602 smeid stielen globe-klep?
API602Forged Steel Globe Valveis in spesjaal ûntwerp fan lytse maten globe kleppen.
As globeklep hat it alle skaaimerken fan globeklep, fluch iepen en ticht.
kleppen.as normaal, de iepening en sluten dielen binne de poarte, yn de foarm fan in wig, dat is de reden dat se wurde neamd as wig poarte klep.De wig poarte fentyl kin allinnich wurde folslein iepene en folslein sluten en kin net oanpast en throttled.The poarte fentyl is ûntwurpen om te brûken of folslein iepen of folslein sluten, omdat troch de foarm fan syn obturators dy't hawwe de foarm fan in wig , as it foar in part iepen waard opereare, soe d'r in grut ferlies fan druk wêze en it sealingflak sil skansearre wurde ûnder ynfloed fan 'e floeistof.
mar de API602smeid stielen globe fentylhat syn eigen funksjes.it is makke yn smeid koalstofstiel, roestfrij stiel, alloy stiel, mei kompakt lichem, geskikt foar hege druk fluid.the motorkap koe wurde bolted, laske en druk fersegele, neffens de wurkomstannichheden.
Main skaaimerken fan de API602 smeid stielen globe fentyl?
Haadfunksjes fan 'e API602smeid stielen globe fentyl
1) Rising stâle mei presys acme dûbele tried foar flugge operaasje.
2) Lichaam oan motorkap-gewricht ûntworpen om in unifoarme lading oan te passen op 'e pakking om in lekbestindige segel te garandearjen.
5) Backseat ûntworpen om efterdruk op 'e stamferpakking te ûntlêsten as se folslein sitte.It ferfangen fan stamferpakking ûnder druk is net oan te rieden.
6) Stamferpakking is ûntworpen foar optimale kontrôle fan lekkage fan flechtige útstjit nei de atmosfear.De ultra-lege emisje lekkage taryf wurdt fersekere troch de moaie finish op 'e stam sealing gebiet, de fermindere diametrale klaringen en de stem straightness kontrôle.
7) Bellow seal is beskikber op oanfraach
8) Stellite hardfaced sealing oerflakken jouwe ferhege wjerstân tsjin wear, abrasion en eroazje fan de sealing oerflakken.
10) Kontrôle foar lege fugitive emissies.
Technyske spesifikaasjes fan de API602 smeid stielen globe fentyl?
Spesifikaasjes fan API602smeid stielen globe fentyl
| | |
| --- | --- |
| Untwerp en fabryk | API602/BS5352/ASME B16.34 |
| Diameter (NPS) | 1/2"-2" |
| Haven (boarn) | Standert poarte (fermindere boring) en folsleine poarte (folsleine boring) |
| Drukbeoardieling (Klasse) | 800lbs-1500lbs-2500lbs |
| Body materialen | A105/F11/F22/F304/F304L/LF2/LF3/F316 |
| Trim materialen | No.1/No.5/No.8,SS304/SS316/Monel |
| Socket weld | ANSI B16.11 |
| Thread | ASME B1.20.1 |
| Flenzen (yntegraal en laske) | ASME B16.5 |
| Bolted Bonnet en laske Bonnet | 800-1500 lbs |
| Pressure seal bonnet (PSB) | 1500-2500 lbs |
| NACE | NACE MR-0175 of MR-0103 |
| Test en ynspeksje | API598 |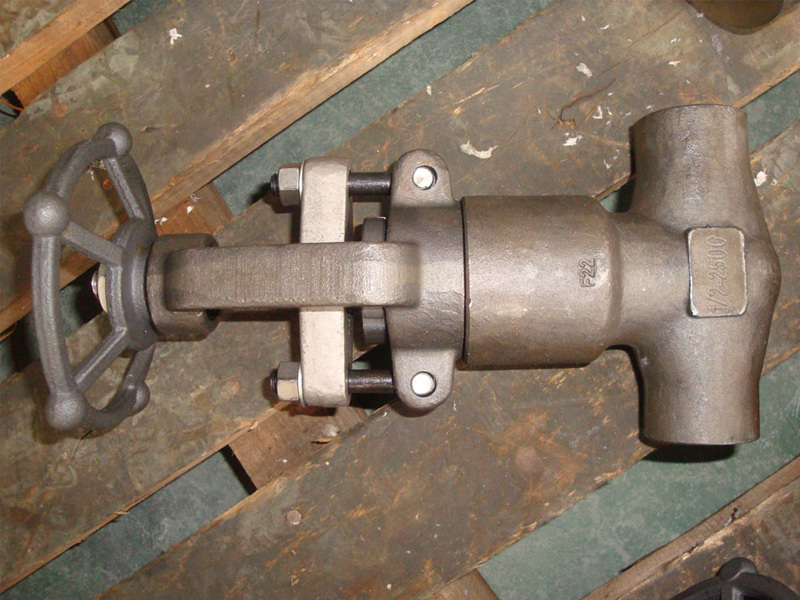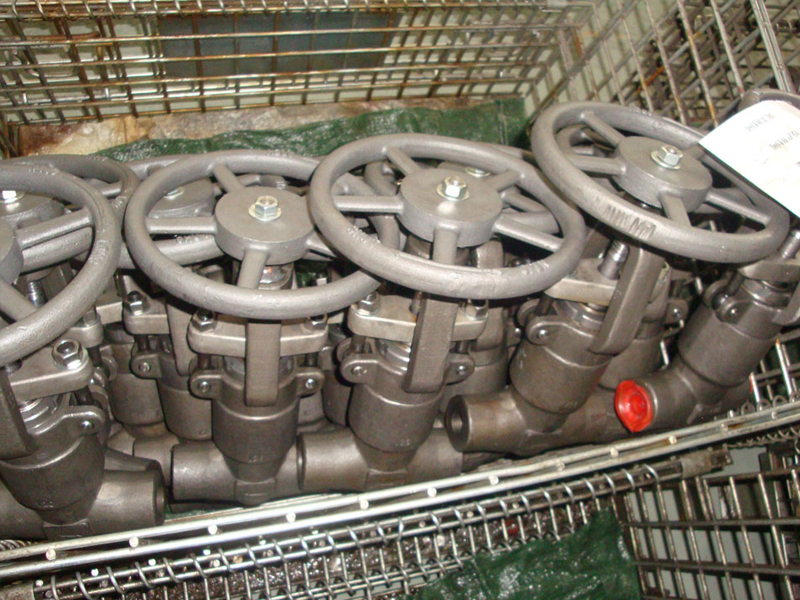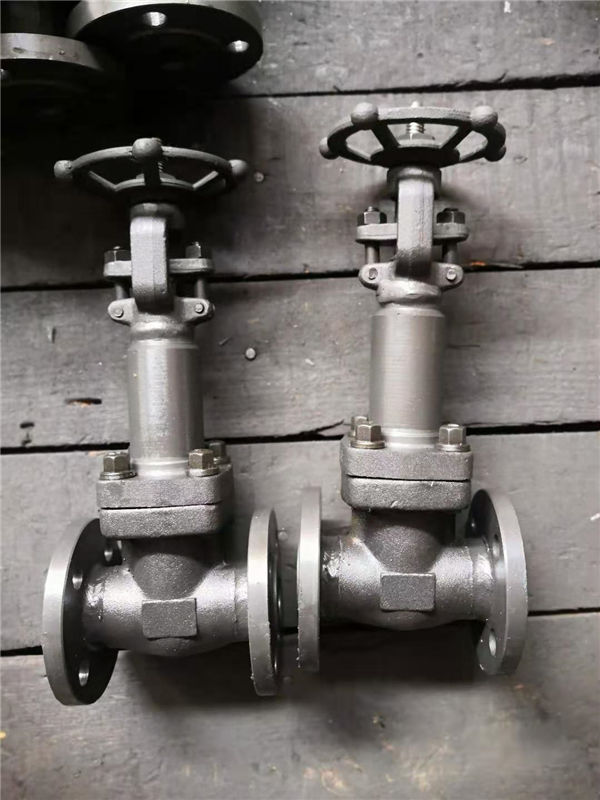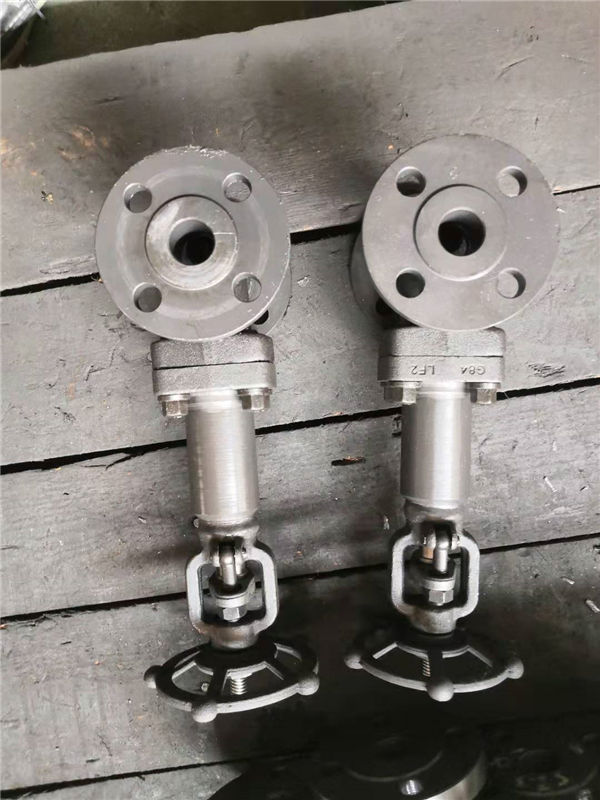 Tapassing fan API602 smeid stielen globe kleppen
Dit soarte fan API 602Forged Steel Globe Valvewurdt breed brûkt yn pipeline mei floeibere en oare floeistoffen.Petrol, oalje, gemysk, petrogemysk, macht en nutsbedriuwen ensfh, foaral yn omstannichheden dêr't hege stream effisjinsje, strakke ôfsluting en lange tsjinst is nedich.In brede kar fan shell- en trimmaterialen beslacht it heule oanbod fan tapassingen, fan 'e deistige soarte fan net-korrosive tsjinst oant krityske tsjinst mei heul agressive media.
---
Foarige:
Forged Steel Gate Valve
---